Ascot Resources (TSX: AOT)
Announced the Company's unaudited financial results for Q3 2021, and provided an update on the permitting and pre development progress at their Premier Mine.
The ball and sag mills are in place, and early earthworks preparation is continuing, as final permit negotiations take place.
.
| | |
| --- | --- |
| Ascot Resources | TSX : AOT |
| Stage | Development |
| Metals | Gold |
| Market cap | C$462 m   @ $1.23 |
| Location | Golden Triangle, British Columbia |
/
Ascot Resources Reports Third Quarter 2021 Financial Results and Provides Update on Permitting and Pre-Development at Premier
Vancouver, B.C. November 8, 2021 — Ascot Resources Ltd(TSX: AOT; OTCQX: AOTVF)("Ascot" or the "Company") announces the Company's unaudited financial results for the three and nine months ended September 30, 2021 ("Q3 2021").
For details of the unaudited condensed interim consolidated financial statements and Management's Discussion and Analysis for the three and nine months ended September 30, 2021, please see the Company's filings on SEDAR (www.sedar.com).
Premier Mine progress update
The Company is also pleased to provide an update on the status of permitting and pre-development activities for its 100%-owned Premier Gold Project ("PGP" or "the project") in the Golden Triangle of northwestern British Columbia.
The B.C. provincial regulating authorities, namely the Ministry of Environment and Climate Change Strategy and the Ministry of Energy, Mines and Low Carbon Innovation (the "Regulators"), have recently issued to Ascot the draft Joint Permit Application Amendment ("JPAA" or "permit") conditions for construction and operation of PGP.
Ascot is currently reviewing the conditions of the permit and anticipates to negotiate and accept permit terms in the next several weeks, followed by final permit issuance. Receipt of the final permit will then enable commencement of full-scale construction activities including portal preparation and underground development.
Ascot Resources management comments
"Ascot made much headway in advancing the project this past quarter. In July we announced the signing of an updated Benefits Agreement with Nisga'a Nation, strengthening our partnership.

"In August we announced positive exploration results including 21 g/t gold over 7 metres in a step-out hole at the Premier deposit. In September we announced the delivery of the Ball and SAG mills and the significant progress made on the Early Works program, which continues to this day.

"We are pleased that the permitting process is nearing completion as we recently received the draft permit conditions for the project from the provincial Regulators and following negotiation and acceptance of said conditions over the next several weeks, we anticipate final permit issuance which will enable the commencement of full-scale construction including underground development.

"We look forward to being able to advance the project towards production later next year."
Derek White, President and CEO
For brevity, this summary has been redacted, to read the full news release, please click HERE
LIQUIDITY AND CAPITAL RESOURCES
As at September 30, 2021, the Company had cash & cash equivalents balance of $90,037,000 and working capital of $79,041,000. Included in cash and cash equivalents is $905,000, which is required to be spent on flow-through expenditures prior to December 31, 2022.
During the nine months ended September 30, 2021, the company issued 97,351,796 common shares and granted 603,190 stock options, 40,781 DSUs and no RSUs.
Figure 1 – Mill building area graded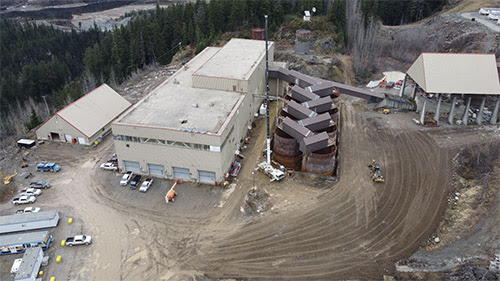 Figure 2 – Bull gears installed on SAG and Ball mills
Figure 3 – Temporary construction camp complete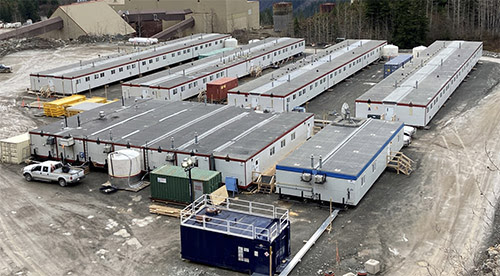 .
=======
.
City Investors Circle is based in the financial district in the City of London
We present interesting and exciting junior mining companies listed on the ASX and TSX stock exchanges to a group of city professionals, and private investors, all of whom are active investors with a mandate to invest in junior mining companies.
Our audience is selected and invited individually to ensure interest and relevance for the presenting company.
Meetings are non deal, small group, highly focused and engaged, with a lively Q and A to follow the main presentation.
We create awareness, and maintain interest in presenting companies by disseminating their future news to our entire investor group via email, social media, and our Monthly Review newsletter.
If you wish to present to our select group of active mining investors, please email andrew@city-investors-circle.com
.
=======
,
This website is not sponsored, we are truly independent, and will always remain so.
Companies featured here have either presented to the Circle in London, or have been selected because they are considered to have interesting projects, in good jurisdictions, run by an experienced management team.
All information used in the preparation of this communication has been compiled from publicly available sources that we believe to be accurate and reliable, however, we cannot, and do not, guarantee the accuracy or completeness of this.
These articles are for awareness and informational purposes only, and are not recommendations in any form.  Always consult an investment professional.
.
Disclosure
At the time of writing the poster holds shares in Ascot Resources, bought in the market at the price prevailing on the days of purchase.