Maple Gold Mines (TSX.V: MGM)
City Investors Circle are initiating coverage of Maple Gold Mines, a gold exploration and development company based in Quebec that meets our criteria by ticking most of the important boxes.
.
.
| | |
| --- | --- |
| Maple Gold Mines | TSX.V: MGM |
| Stage | Exploration |
| Metals | Gold |
| Market cap | C$112 m   @ 35c |
| Location | Quebec, Canada |
.
.
City Investors Circle Initiating Coverage of Maple Gold Mines
.
I recently met the delightful Shirley Anthony at midnight to discuss Maple Gold Mines, and whilst it was it was midnight for me here in the UK, it was mid afternoon for Shirley, some 5,000 miles away.
I don't normally take midnight Zoom meetings but this was the only time I could connect with Maple, a new story for me, so I took it, and I was glad I did!
Shirley just bubbles enthusiasm and belief in her management team and the quality of their assets, no slick talking Vancouver stock promoter here, just someone honestly saying it like it is, and long may she continue to do so.
.
Turning to the assets, this company just ticks the boxes;
Tier 1 jurisdiction
Experienced management team
Agnico Eagle is a quality JV partner
Well financed
Former high grade producing gold mine
Abitibi Greenstone Belt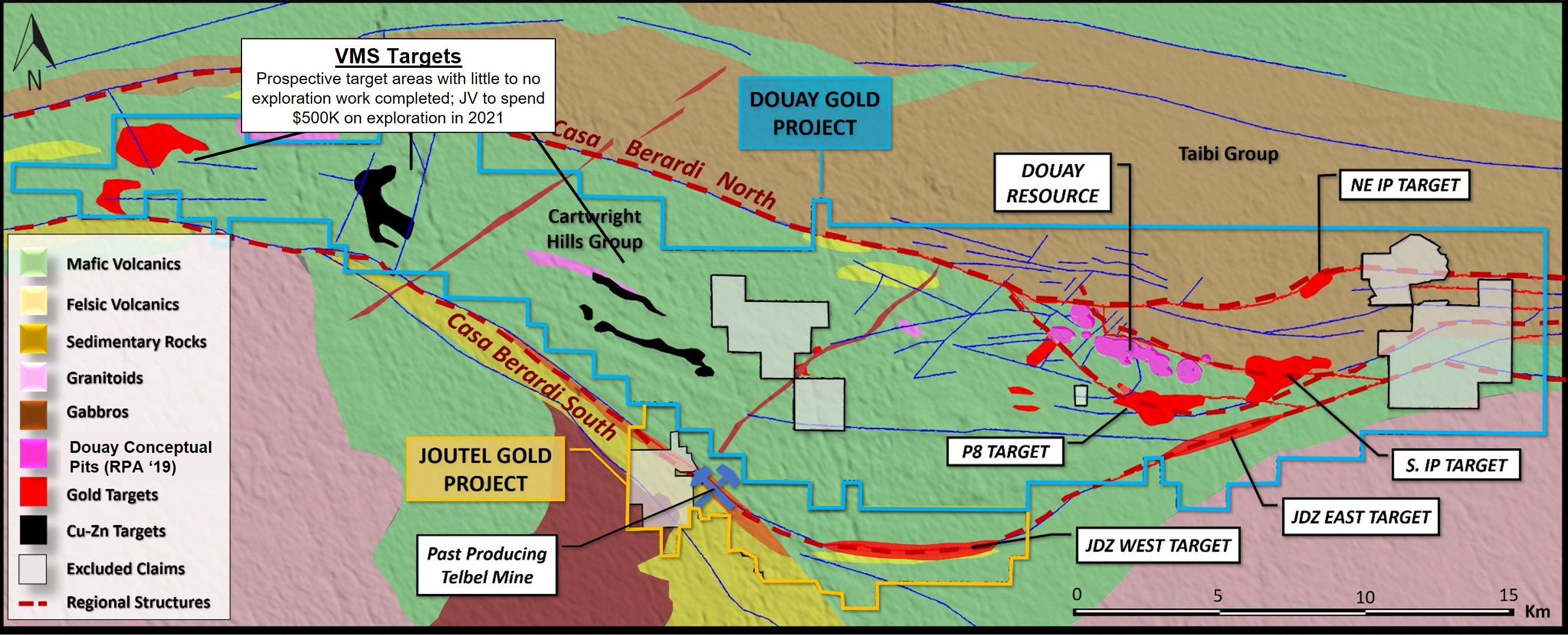 .
.
About Maple Gold Mines
Maple Gold Mines Ltd. is a Canadian advanced exploration company in a 50/50 partnership with top gold producer Agnico Eagle Mines to jointly advance the Douay and Joutel gold projects located in the prolific Abitibi Greenstone Gold Belt of Quebec, Canada.
The projects benefit from exceptional infrastructure access and boasts a combined ~400 km² of highly prospective ground, including an established gold resource with significant expansion potential at Douay as well as the past-producing Telbel mine at Joutel. The Company is well-funded and focused on carrying out exploration programs to establish an emerging new gold camp in the heart of the Abitibi.
.
Maple Gold Mines corporate website can be accessed by clicking HERE
.
.
=======
.
City Investors Circle is based in the financial district in the City of London
We present interesting and exciting junior mining companies listed on the ASX and TSX stock exchanges to a group of city professionals, and private investors, all of whom are active investors with a mandate to invest in junior mining companies.
Our audience is selected and invited individually to ensure interest and relevance for the presenting company.
Meetings are non deal, small group, highly focused and engaged, with a lively Q and A to follow the main presentation.
We create awareness, and maintain interest in presenting companies by disseminating their future news to our entire investor group via email, social media, and our Monthly Review newsletter.
If you wish to present to our select group of active mining investors, please email  andrew@city-investors-circle.com
.
=======
,
This website is not sponsored, we are truly independent, and will always remain so.
Companies featured here have either presented to the Circle in London, or have been selected because they are considered to have interesting projects, in good jurisdictions, run by an experienced management team.
All information used in the preparation of this communication has been compiled from publicly available sources that we believe to be accurate and reliable, however, we cannot, and do not, guarantee the accuracy or completeness of this.
These articles are for awareness and informational purposes only, and are not recommendations in any form.  Always consult an investment professional.
.
.