Mining Review Sunday Roundup 6th Dec. 2020
Gold has risen strongly from the $1778 low set last week, to $1838, as the US dollar falls in value.
Iron ore has risen to a multi year high, and coking coal is rising strongly as well, as China ignores imports from Australia.
.
.
.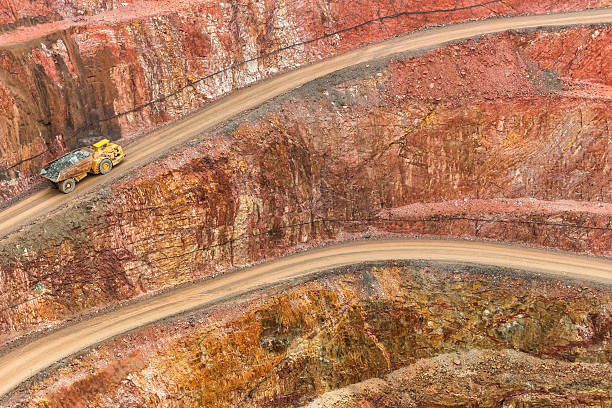 .
Mining Review Sunday Roundup 6th December 2020
Gold has risen strongly from the $1778 low set last week, to $1838, as the US dollar falls in value.
Iron ore has risen to a multi year high, and coking coal is rising as well, as China ignores imports from Australia.
Almost a year of virtual investor conferences / meetings draws to a close, and early declared conferences next year are set to take place over Zoom, so when will we get back to normal?
Meeting a new company management team via Zoom on the web is OK to hear their story, but to really establish a relationship and build trust, there is absolutely no doubt that you just have to meet the CEO in person.
I predict that once the vaccination program has become established there will be a ton of companies arriving in London wanting to meet in investors person and present their stories.
.
.
Stocks on our watchlist in the news
Orla Mining (TSX: OLA) Announced a significant addition to their Board of Directors, with Eric Colby appointed immediately, representing Newmont, as per the agreement as Newmont maintain a shareholding on Orla of over 10% (Currently 18%). Eric has been involved in significant corporate activity during his career. maybe Orla is next.
Colonial Coal (TSX.V: CAD) Tormont Research Group published an updated research report for Colonial Coal, with an updated share target price based on the higher price of coking coal now prevailing in the market.
Cabral Gold (TSX.V: CBR) Identified new high grade gold targets at their Cuiú Cuiú gold project in Para State, northern Brazil.
03 Mining (TSX.V: OIII)  Drilled 2 m of 383.4 g/t Au at Marban. Proved the validity of their new AI system.
Radisson Mining (TSX.V: RDS) Intersected 111 g/t Au at O'Brien.
.
.
Precious Metals
Enjoyed a better week as the US dollar Index fell, pushing precious metals higher.
Palladium was down after the recent strong run, based on car manufacturing demand.
| | | |
| --- | --- | --- |
| Gold | 1838 | ↑ |
| Silver | 24.2 | ↑ |
| Palladium | 2352 | ↓ |
.
.
Industrial Metals
Coking coal and Iron ore are roaring away as other base metals retreated a bit after recent strong gains.
Vale have reduced iron ore production targets for 2021 and Chinese stocks have fallen slightly. China continues to ignore coking coal imports from Australia, and as a result prices continue to climb. It will be interesting to see if Australia climbs down or chooses to continue to suffer by attacking China politically.
| | | |
| --- | --- | --- |
| Copper | 3.48 | ↓ |
| Nickel | 7.23 | ↑ |
| Zinc | 1.25 | ↓ |
| Iron Ore | 145.01 | ↑ |
| Manganese | 3 | ↓ |
| Coking Coal | 233 | ↑ |
.
.
Precious Metal ETF's
| | | |
| --- | --- | --- |
| GDX | 35.31 | ↑ |
| GDXJ | 51.62 | ↑ |
| Sil | 42.08 | ↑ |
| SILJ | 14.32 | ↑ |
.
.
=======
.
City Investors Circle is based in the financial district in the City of London
We present interesting and exciting junior mining companies listed on the ASX and TSX stock exchanges to a group of city professionals, and private investors, all of whom are active investors with a mandate to invest in junior mining companies.
Our audience is selected and invited individually to ensure interest and relevance for the presenting company.
Meetings are small group, highly focused and engaged, with a lively Q and A to follow the main presentation.
We create awareness, and maintain interest in presenting companies by disseminating their future news to our entire investor group via email, social media, and our Monthly Review newsletter.
If you wish to present to our select group of active mining investors, please email  andrew@city-investors-circle.com for information.
.
=======
,
This website is not sponsored, we are truly independent, and will always remain so.
Companies featured here have either presented to the Circle in London, or have been selected because they are considered to have interesting projects, in good jurisdictions, run by an experienced management team.
All information used in the preparation of this communication has been compiled from publicly available sources that we believe to be accurate and reliable, however, we cannot, and do not, guarantee the accuracy or completeness of this.
These articles are for information purposes only, and are not recommendations in any form.  Always consult an investment professional.
=======
.
Disclosure
The writer holds shares in Colonial Coal, Orla Mining, and 03 Mining, all bought in the market at the prevailing prices on the day of purchase.